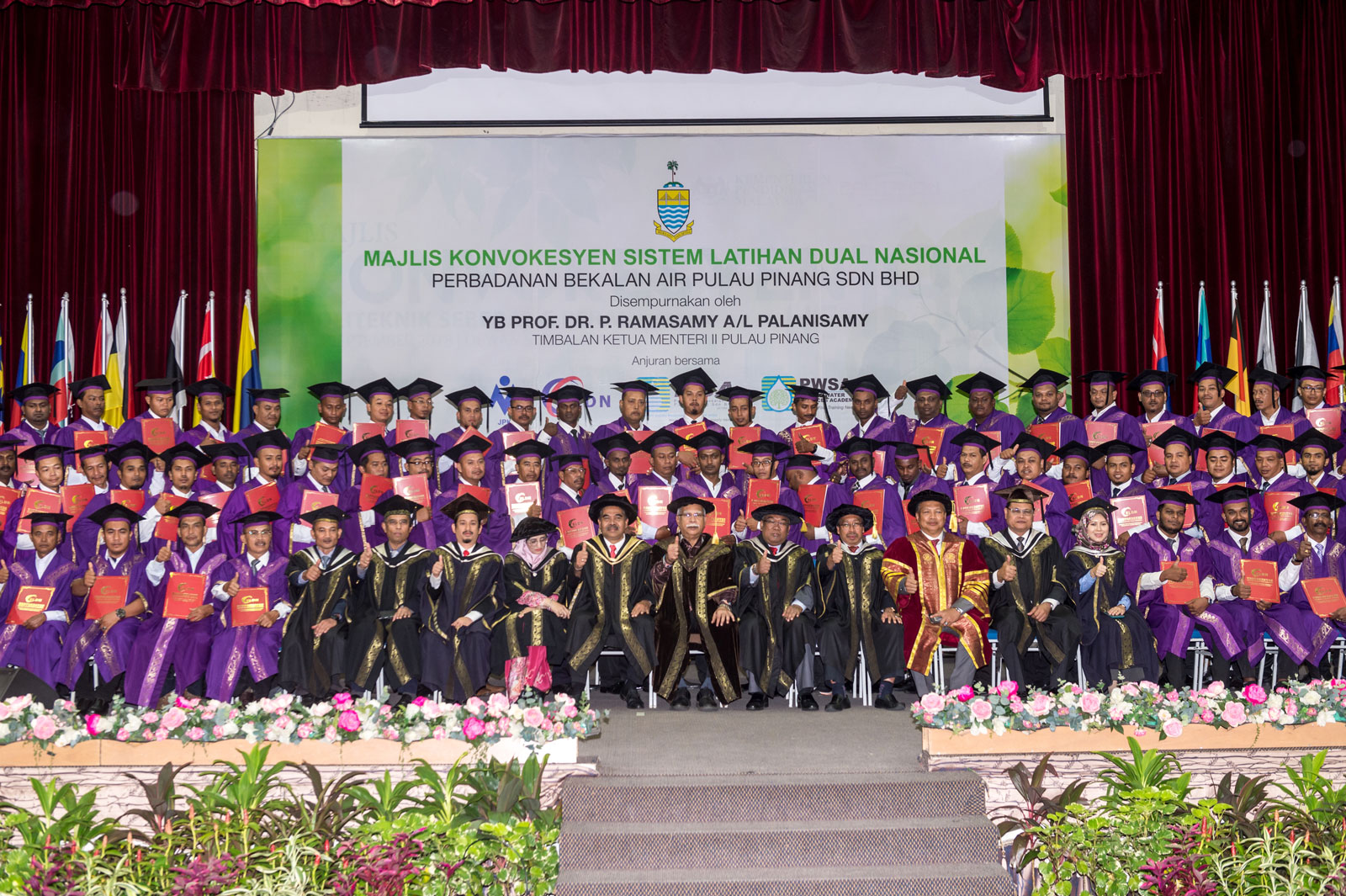 2019

PBA Resources Sdn Bhd and Malaysian Water Academy Sdn Bhd (MyWA) sign a collaborative technical training agreement.
MyWA becomes a PWSA branch campus to offer government-accredited water supply industry training programmes from Kuala Lumpur.
PBA Resources Sdn Bhd (PBAR) and Penang Regional Development Authority (PERDA) signed a Memorandum of Understanding (MoU) to jointly provide water industry competency training programmes to rural youth in Penang.
These programmes are SKM (Sijil Kemahiran Malaysia) programmes that offer potential benefits to all school-leavers.

2018

Established a smart partnership with KYM STES Sdn Bhd (KYM STES) to collaborate on a new water supply services training institute called the "Malaysia Water Institute" (MWI), based in Melaka.
Appointment as northern region host of SKM-PPT programme to certify the competency of experienced workers in the water industry.

2017

2-year international collaboration agreement with HueWACO of Vietnam.
Renewal of MoU with PERPAMSI.

2015
MoU with the Indonesian Water Association (PERPAMSI) to conduct training for Indonesian water operators.
2014
Accredited to offer SKM-level courses to Malaysian school-leavers by the Department of Skills Development, Malaysian Ministry of Human Resource (JPK).
2013
Certified as "Authorised Training Centre" by the Malaysian Water Services Commission (SPAN) for professional training programmes.
2011
Supports PBAPP to win international WaterLinks Award for "Best Water Operator Partnership" with PDAM Tirta Musi Palembang.
2008
2009
Joint-development of National Occupational Skills Standard (NOSS) which served as the foundation for the water industry Malaysian Skills Certification (SKM) vocational training programme which is recognised by the Malaysian Government.
2007
Founding as the first water supply services training academy in Malaysia.